A trip to London simply would not be complete without spending some time in the upmarket Belgravia district in the City of Westminster and the Royal Borough of Kensington. From the beautiful buildings to the wonderful shopping, the area has so much to offer and one of its jewels is undoubtedly Chesham Place, a street which runs between Belgrave Square and Pont Street.
Visiting Chesham Place is an absolute must and not only are there a number of fabulous sights to see along the street itself, it is within walking distance of some fabulous attractions. St Peter's Church Simply walk a mere five minutes from the heart of Chesham Place and you will find yourself gazing at the wonder that is St Peter's Church in Eaton Square. The first thing that you will notice about the building is its classical architecture, including six columns that look quintessentially Greek.St Peter's Church was built in 1827 by Henry Hakewill and in 1875 underwent some changes by Sir Arthur Blomfield in order to enlarge it.
Unfortunately, in 1987 a fire destroyed the church's roof and the majority of the interior and it was thus closed until 1992 following an extensive rebuild.Nowadays, St Peter's Church is visited by those who come not only to use it as a place of worship, but to see its professional mixed choir, as well as to watch performances by the wonderful Royal Academy of Music String Orchestra. It is the perfect location to experience an intimate classical recital and if you are lucky you may be able to sit back and listen to the perfect voice of one of the capital's leading sopranos.Wellington Arch Should you walk seven minutes or so from Chesham Place towards Hyde Park, there is little chance that you will miss Wellington Arch. The iconic landmark is not only beautiful in style, but historically important, commemorating the British victory during the Napoleonic wars. Wellington Arch has been one of London's most treasured war memorials since it was built in 1830 and is situated opposite Apsley House, which was where the Duke of Wellington lived. It features the largest bronze sculpture in Europe depicting the Angel of Peace, which sits on top of the iconic arch.
Apsley House
We can't speak about Wellington Arch without mentioning Apsley House. Designed by Robert Adam between 1771 and 1778, the house is as famous for its wonderful Regency interiors as it is for being the London residence of the first Duke of Wellington.While it is closed until April 2015 due to preparations for the bicentenary of the Battle of Waterloo, Apsley House is open to the public to come and view exactly what it is that makes the building so special that it is referred to as Number One London. Not only is Apsley House itself aesthetically wonderful, but it also houses one of the capital's finest art collections, which includes a variety of paintings by Rubens and Velazquez, but some fantastic silver and porcelain pieces. Perhaps the most well known piece within the collection is the very large nude statue of Napoleon.While you are visiting Apsley House, make sure to take a stroll around Hyde Park – there are a number of monuments here that are well worth seeing, especially the Diana Memorial Fountain.
Harrods
If you have plenty of cash to burn, or simply want to have a look at what one of the most famous department stores the world has to offer, then head over to Harrods in Knightsbridge, which is less than a ten minute walk from Chesham Place.The fashionable store is spread over a 4.5 acre site, so if you are a shopaholic, then you have reached Nirvana! From Alexander McQueen to Stella McCartney with a bit of Givenchy in between, the world's most exclusive designs can be found here and The Cosmetics Hall (yes, there is a whole hall for beauty products!) is out of this world. If you fancy yourself something of a sommelier then head down to the lower ground floor to The Wine Rooms where you can peruse some celebrated and vintage selections before having a look at the wonderful whiskeys on offer in The Spirits Room. Children will feel like the new Disney prince or princess at the Bibbidi Bobbidi Boutique, in which they will find themselves transformed by their own Fairy Godmother-in-Training. Make sure to treat your little one to a knickerbocker glory at the Disney Cafe after for a truly magical experience.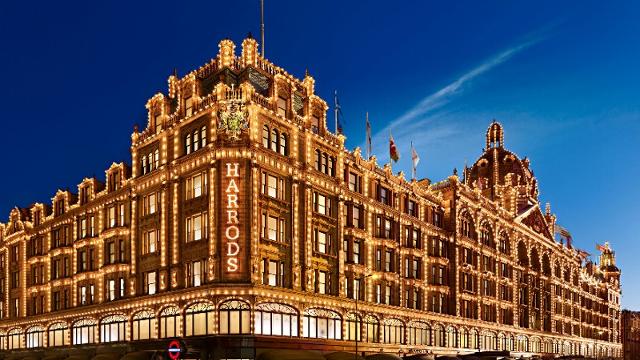 Saatchi Gallery
The world renowned Saatchi Gallery, which can be found in the former military barracks of the Duke of York's Headquarters, is a short ten minute walk from Chesham Place.Saatchi Gallery is an absolute wonder to behold if contemporary art is your forte and artists such as Tracy Emin and Damien Hirst have both seen their works displayed at the gallery owned by businessman Charles Saatchi. From permanent features to temporary exhibitions, there is so much to see at the Saatchi Gallery and following Charles Saatchi's wish to make contemporary art seen worldwide, admission is free.
Buckingham Palace
Buckingham Palace needs no introduction, and trust us, should you take a fifteen minute walk from Chesham Place and find yourself stumbling upon it, chances are you won't need to ask bystanders what building it is you are looking at. Perhaps the most iconic British building in the capital, Buckingham Palace is, of course, where the Queen herself lives, and while jokes about "going for tea with the Queen" may be repeated often, you can actually visit the palace's State Rooms in the summer. However, we can't guarantee you will be offered a cup of Earl Grey with the Queen herself…If you aren't visiting in the summer, then don't fear as Buckingham Palace is a marvel from the outside. From the impressive Victoria Memorial which stands tall in front of the gates, to the black and gold gates themselves, as well as the Queen's Guards, it is well worth a visit. The Queen's Gallery is open all year long (except for Christmas Day and Boxing Day) and while it was once Buckingham Palace's resident chapel, it is now open to the public to come and peruse the art of the Royal Collection, which also happens to be one of the finest in the world. Within it there are paintings from artists such as Canaletto and Rembrandt, as well as furniture, porcelain and jewels, to name but a few.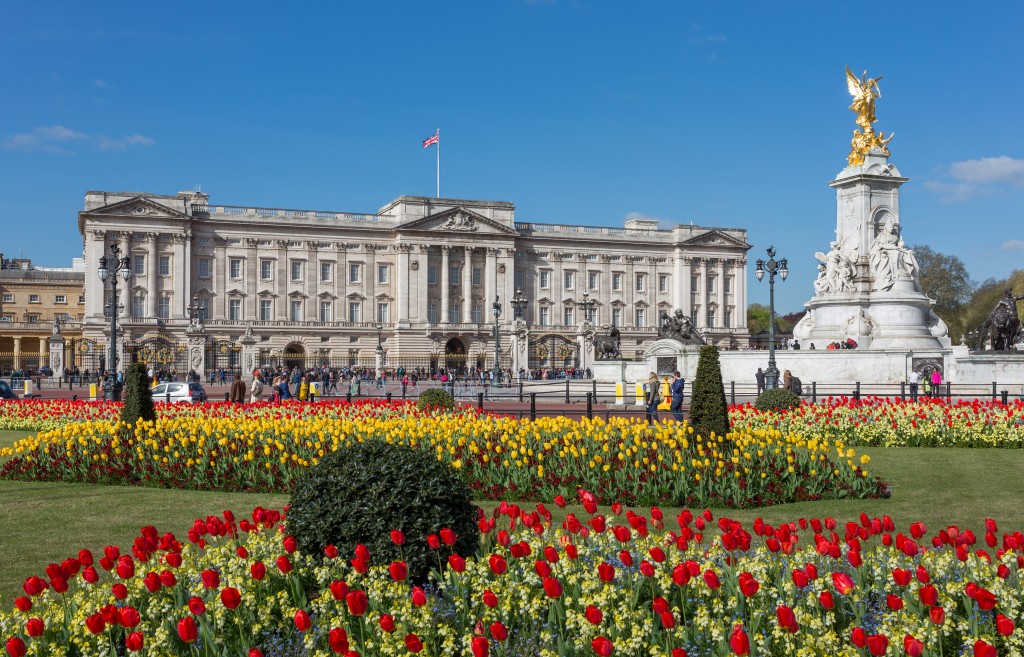 There are also a number of touring exhibitions which come to The Queen's Gallery, so make sure to have a look online before visiting to see what is on.Best hotels close to the attractions near Chesham PlaceWhile all of these attractions are within a short walking distance of Chesham Place, it is important to have somewhere to lay your head and rest up. There really are some wonderful and luxurious hotels in the area and the Belgraves A Thompson Hotel is undoubtedly one of the best.Both elegant and modern, it is a very stylish establishment whose restaurant, the Pont St, is well known for its innovative and equally delicious menu.