If you're looking for luxury accommodation in Zanzibar, then look no further than the Zanzi Resort. Undoubtedly one of the most popular perks of this stunning hotel is the Zanzi Boat. If you're looking for something to do with your partner, then you can be taken on a romantic sunset cruise and enjoy the serenity and splendour of the Indian Ocean without any interruptions.
Or, if you're looking to learn more about the history of the local community, enjoy a trip to the Mangapwani Coral Cave, where you can also take part in snorkelling to see the beautiful creatures that reside in the waters. The captain and guide are experts on Zanzibar, so whether you're visiting the caves or heading over to Prison Island, you can really soak up the rich history of the area. If you have an idea for the perfect boat trip, this can even be arranged by the resort. You can be sure that whatever you choose, you will enjoy the perfect excursion.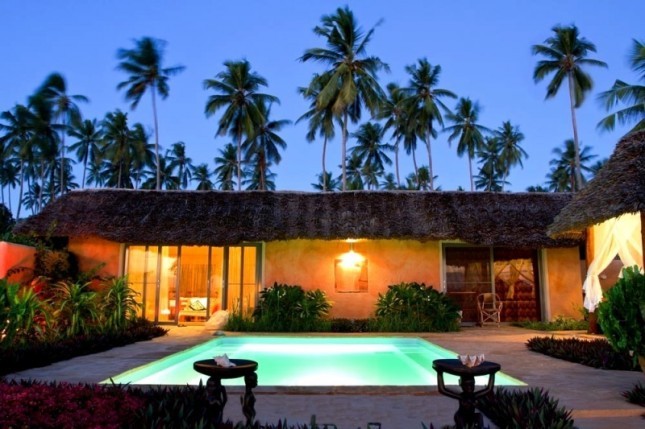 Zanzi Resort is an oasis on the cliffs of Zanzibar, surrounded by unimaginable beauty. The seven luxurious ocean-view villas and six African Eco garden-view bungalows are all lavishly equipped with everything that you could need for the ultimate luxury escape. Each villa boasts a private tropical garden with a gazebo-style outdoor bed, private swimming pool, outdoor shower and a path to a secluded beach. In addition, guests have the benefit of a personal concierge, who's on call 24 hours a day. This truly is the perfect destination for a peaceful and intimate island escape.