The Glasshouse Hotel in Edinburgh is a stunning spectacle, exuding rich historical roots. In 2003, this beautiful building was converted into a hotel, although originally it stood for 160 years as the Lady Glenorchy Church. This 77-bedroom luxury boutique hotel is now considered one of the best places to stay in Edinburgh, with cosy and contemporary interiors, warm Scottish service and consistently spectacular views of the city centre, Calton Hill or the hotel's two-acre rooftop garden.
One of the most unique features of this hotel is the two-acre roof garden – undoubtedly the best that Edinburgh has to offer. Escape from the urban city streets to this natural hidden gem. Stroll across the tranquil lawn and settle under a pergola, or sit on your terrace overlooking the garden as you dine al fresco.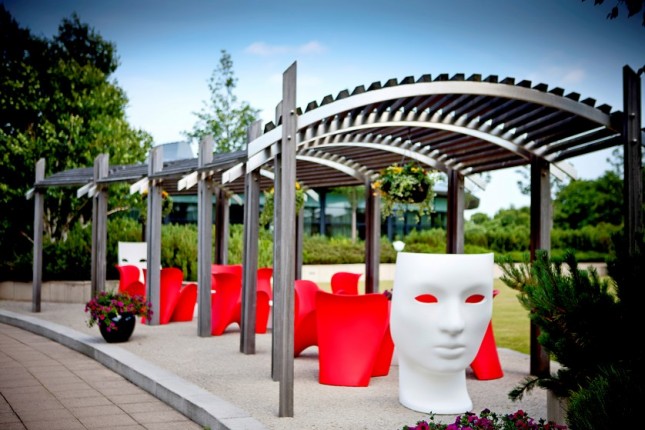 This is also an extremely popular choice for weddings and private events, offering stunning views and exemplary service like no other. Almost every room and suite in the hotel benefits from floor-to-ceiling windows, while many even offer private terraces only a few feet smaller than the rooms to which they are attached. From many you can directly access the lawned roof terrace beneath historic Calton Hill, really making it feel like an escape. All rooms and suites are decorated to perfection, while almost all of the suites boast bathtubs big enough for up to four people.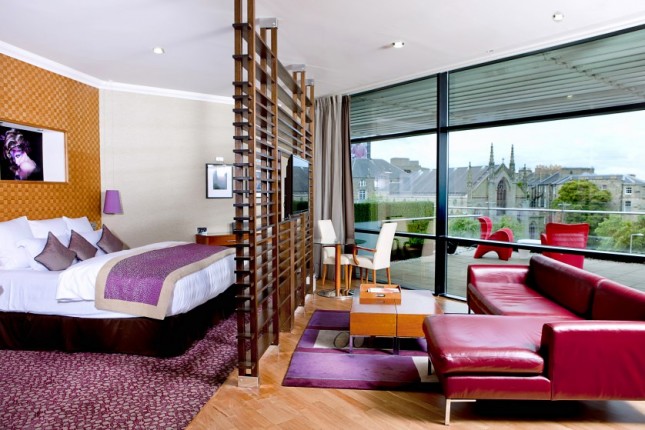 Whether you're travelling for business or pleasure, this hotel really is a hidden gem in the city of Edinburgh, and a rare treat that you truly won't want to miss out on.