For a perfect Easter break head to the city of Bilbao in Spain. The city which is famous of its landscapes, parks, castle and museum also hosts a week long grand Easter procession. Bilbao celebrates the history, culture of the city along with lots of fun things to do for Easter. The tradition of celebrating Easter week with food, festivals, shows and more has been going on since 1554. This popular procession that goes from street to street starts at the church of the Santons Juanes situated in the old quarter of Bilbao. Attending the colourful procession of the Holy Week is an experience you can't miss. In this procession you can witness a creation of the religious image maker Juan de Mesa along with other historically important displays. You can enjoy this event alone, with family or even with your friends.
These symbolic and legendary processions are mostly organised by fraternities connected to the parish churches. Each of these groups has their own costumes, covered by robes in various colours. Plus, everyone in each group comes with hoods and pointed hats, which have been used since the medieval times. These hats were then used to hide the faces/identifies by people who were ashamed of their sins.
The run-up to Easter is marked by traditional tunes played by musicians on their traditional instruments. Here you will be awestruck to see the community's efforts and everyone's involvement to make this celebration memorable for everyone.  The participation of kids and adults alike will make you want to dress-up to sing and dance along with the procession.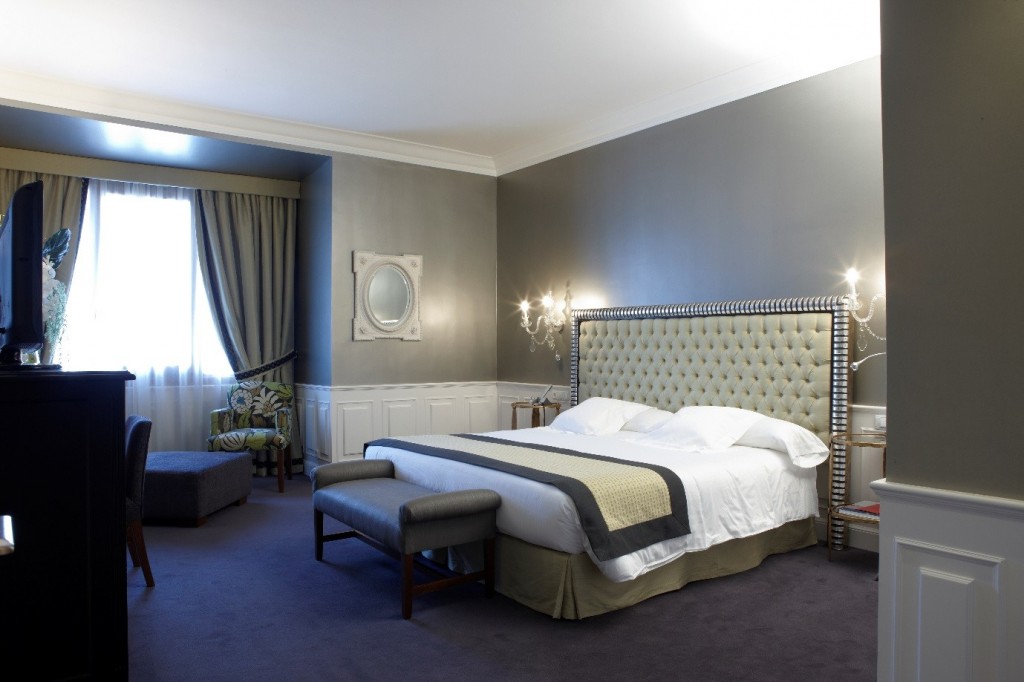 When planning a trip to Bilbao for Easter celebrations you can book your stay at Hotel Carlton in Bilbao. This luxury 5 star hotel provides unmatched comfort and hospitality for you to unwind and relax after having loads of fun at the Easter festivities.
To learn more about @ Hotel Carlton