A luxury hotel is always a treat for travellers, but one that offers unique beauty is a rare gem that is much sought after. The Villa Padierna Palace Hotel is one-of-a-kind, offering serenity and beauty in every aspect of its design, with style and sophistication from the moment you arrive.
Every corner of the hotel offers something new for you to marvel at and explore, making the hotel an attraction in itself. The design is inspired by old Tuscany, combining a true love for detail, a collection of works of art and antiques and comfortable rooms and suites that really make the hotel a home away from home.
This accommodation is a palace standing in the hills overlooking Marbella, surrounded by three magnificent 18-hole golf courses and offering glistening sea views. Overlooking the Costa del Sol, take in the beauty of this stunning area of Spain from the luxury of your room.
In addition, the hotel also has an internationally renowned spa, indoor and outdoor swimming pools, tennis courts, five superb restaurants and an open-air amphitheatre for outdoor performances. This truly does offer a unique experience to those guests who are seeking additional luxury that will make their holiday top notch. For avid golfers among us, you can also take advantage of the most advanced facilities where you can practice your swing, take part in custom classes to improve your technique and enjoy a round on one of the stunning golf courses.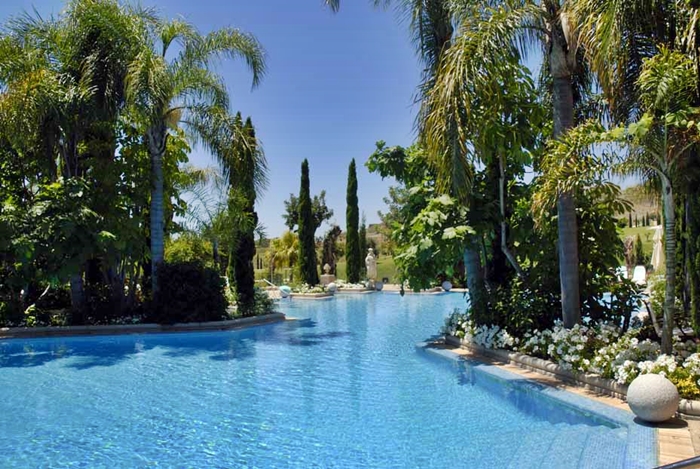 Let yourself be truly pampered and indulge in the luxury that is on offer at this palace, knowing that you can easily reach the stunning sights and experiences that Marbella has to offer.