There are many reasons for visiting a hotel, be it business, a stay linked to a nearby big event, or a sightseeing tour of local attractions. Undoubtedly, however, there are those for whom a getaway is simply about winding down from the stresses and strains of life – a chance to be pampered and relax completely, to detoxify the body and mind. In such cases, the guest may barely want to leave the hotel at all. If this is you, there can be few hotels to compete with the Rosewood Sand Hill. Its wellness spa offers the very best of luxury, California-style, ideal for the traveller who arrives to rest and be refreshed.
The spa offers a wonderful personalised service, with 13 treatment rooms and separate male and female locker rooms, a relaxation area, wet lounge and an outdoor courtyard with a whirlpool. There are also hair and nail salons, not to mention the fitness centre overlooking the English Gardens, a facility that offers a state-of-the art technogym. If the chance to get fitter or simply to enjoy hair and nail pampering is not enough, you can also enjoy a massage, an organic facial or visit to the spa shop to pick up some great products to use when you get back home.  The wonders of the spa, gym and treatments are just part of the Rosewood's appeal.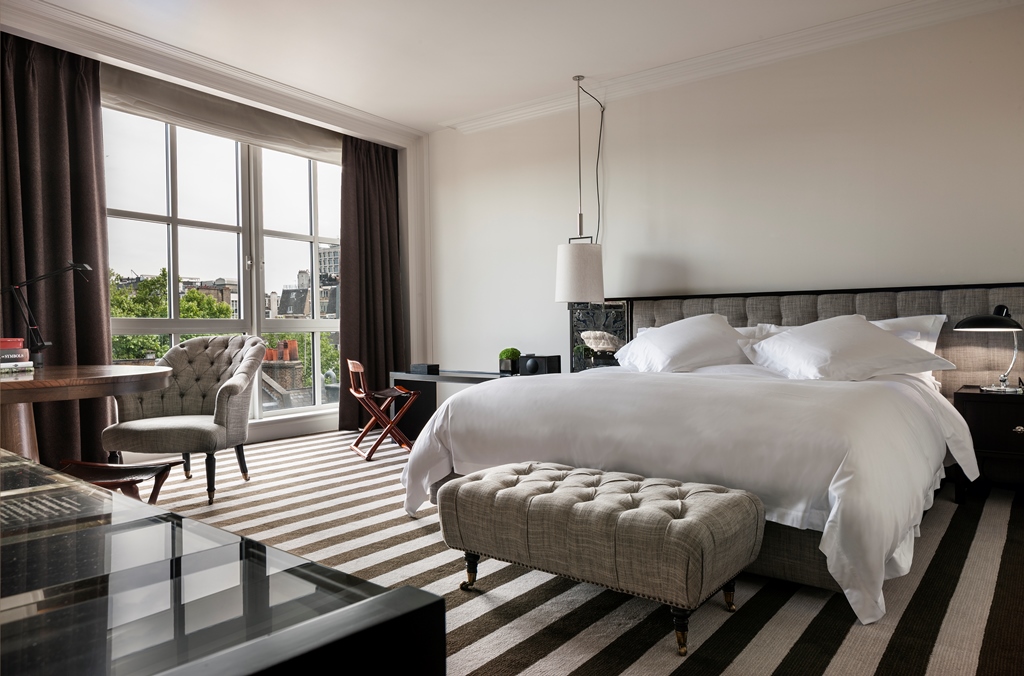 It has stunning gardens and offers a wonderful vista of the Santa Cruz Mountains. Not for nothing is it a popular place for Silicon Valley professionals, keen to get away and see the stresses and strains of a busy life melt away for a few days. When not indoors receiving a facial or a massage, the gardens offer a great chance to enjoy the country air and stroll through their lush greenery and exuberant colours. Time can pass and have no meaning here, with not a deadline in sight. In short, this is what relaxation is all about – and there is nowhere better for it than the Rosewood London.