Dinner for two on a tropical jetty with not a hint of jetlag. A sunset island cruise with your own private guide. A secluded villa with private pool, set among the palms. Rustic chic in spades. This is winter, Zanzi style. A little known gem on the west coast of Zanzibar, Zanzi Resort's authentic blend of African charm and laid-back luxe is the perfect antidote to winter.
This November we have the pleasure to announce Zanzi Resort as the Hotel of Month, swap the long dark and cold nights for a fresh and wild winter.
Luxury Hotels Group has chosen Zanzi Resort as this months' protagonist as they are always surprising with their continuing innovation. Theyhavebeenvoted "Best Ecologically Responsible Property of 2015" by the prestigious Safari Awards and have also introduced their new Eco-Villas a couple of months ago.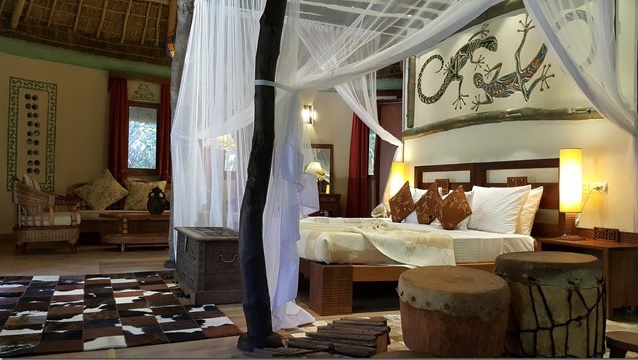 Zanzi Resort is perfect for the new, environmentally-aware travellers who wish to enjoy an unforgettable experience while respecting and immersing themselves within the African culture, people and lifestyle. This unique resort allows you to enjoy a return to a no-fuss lifestyle while creating memories of a lifetime.
This month, Bookings with Luxury Hotels Group include a complimentary sunset cruise and dinner for two on the jetty for stays until 31 March 2016, when booked by 30 November, 2015
And just for Luxury Hotels Group if you book a room by the end of November you will be able to enjoy a complimentary sunset cruise with your own private guide and dinner for two on the tropical jetty for stays until the 31 March, 2016.
So come and change that sweater weather for bikini and flip-flops. Click here