Although it's been 40 years since the last beer was brewed here, the Montcalm at the Brewery London City still offers luxury food and drink that anyone can enjoy. It offers a range of options from gourmet gastro fare and speciality ales to gratifyingly good, modern British cooking.
Chiswell Street Dining Rooms
In the original home of the Whitbread breweries, you'll now find the Chiswell Street Dining Rooms. Michelin-starred head chef Pieter Fitz-Dreyer has created a menu filled with British classics with a twist, showcasing a brilliantly bold cooking style. Enjoy hay-smoked chalk stream trout, steamed fillet of sea bass, pea and mint ravioli, chateaubriand steak and nutmeg custard tart, to name but a few. The food is perfectly complemented by your surroundings, with a stunning wooden panelled dining room adorned with literary-inspired art.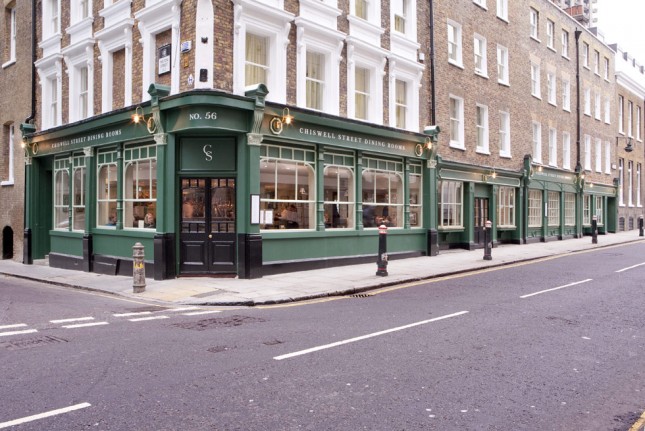 The Jugged Hare
The Jugged Hare takes its name from a famous 18th century recipe created by domestic goddess Hannah Glasse. Once the brewery's barrelling room, this restaurant retains many of its original features, including exposed ceramic tiles, vaulted ceilings and oak timber floorboards. Dishes are traditionally British, from Yorkshire wood pigeon to Chalk Stream trout. This can all be washed down by one of the many wines, or a speciality ale.
Afternoon tea
If you're looking to enjoy traditional afternoon tea, then you can choose from many options – including gentleman's afternoon tea. This is served in the Chiswell Street Dining Rooms, offering a quintessentially English affair, brimming with freshly baked treats, assorted finger sandwiches and homemade scones.
You can even turn it into a celebration by enjoying a glass of Joseph Perrier Champagne.There's a variety of options for luxury food and drink, so whatever you fancy, you won't be disappointed.