Ever since the fall of the Iron curtain, visitors to eastern Europe have been discovering the wonders of the region, not least in Croatia. The country's emergence may have been a troubled one, but its superb coastal scenery is now being enjoyed by thousands of discerning travellers and anyone looking for a top hotel to stay in this spring should look no further than the La Fodia Sea Resort.
Located on Lopud Island in the Adriatic, a few miles from the coastal port of Dubrovnik, the hotel could barely be in a better setting. The island is a car-free zone, 4.63 sq km in size and featuring 1.2 km of beaches, with the white sands of Circular Bay a particular highlight. There are also cultural treasures on the island in the form of Greek, Roman and Slavic ruins. Amid this setting of sea, sun and palm trees lies the hotel itself. The facilities are superb, with swimming pools, hot tubs and a wealth of sporting activities on offer, including jet-skiing and excursions to explore the island.
Indoors, the rooms are wonderfully comfortable and come with free Wi-Fi and LCD TVs, as well as offering exceptional sea views. The facilities also include a congress hall for business travellers. The food and drink is exceptional too. There is a wonderfully-stocked bar, where every kind of great drink can be enjoyed, especially the cocktails. For food, the hotel offers a chance to discover the very best in Dalmatian cuisine. The restaurant also has an Italian chef, so those who know their carbonara from their cannelloni are in for a huge treat. Aside from formal mealtimes, there is also a patisserie where all kinds of traditional cakes and bread can be enjoyed, having been baked on site.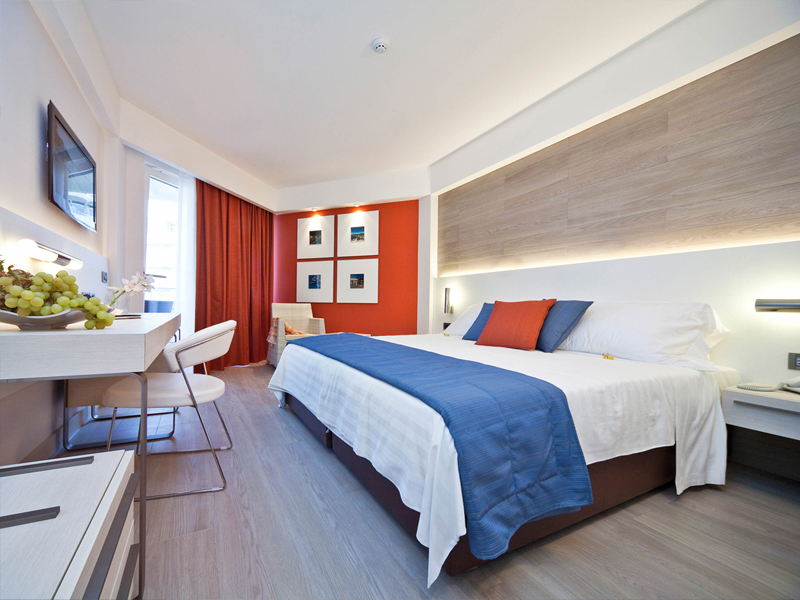 Above all, the hotel comes with an incomparable commitment to making guests feel welcome, pampered and valued. So for a place to visit this month, or indeed anytime this year, the La Fodia is a hotel you will love, and be sure to return to.