When you're booking a holiday, you probably have something fairly specific in mind. Some people want to be at the centre of everything, but some prefer something a bit further out that's quieter. If you want something quieter then you don't necessarily need to be out in the sticks. You can find some beautiful hotels in Italy that are close enough for you to easily reach all of the local attractions, but give you the serenity of the nature that surrounds them.
Hotel Principe Di Villafranca at the heart of the Sicilian capital city of Palermo is a suburban oasis just a ten-minute walk to the pulse of the city. While still close to many of the top local attractions, just three kilometres from the train station and half an hour from the airport, this hotel offers you a relaxed and blissful stay. It is also close to Via Liberta, which has many exclusive shops, including Bulgari, Hermes and Prada, and plenty of cafes and restaurants are in the area. This is the perfect destination for the guest who likes to be able to get away from it all and really relax, but be able to reach anywhere with ease. The decor is a mixture of old and new, with Sicilian antiques right next to contemporary art pieces. The air-conditioned rooms are sound-proofed and feature wooden floors with a decadent marble bathroom. The hotel's gourmet restaurant, Il Principe e l'Oste, uses locally-sourced ingredients to create traditional Sicilian cuisine.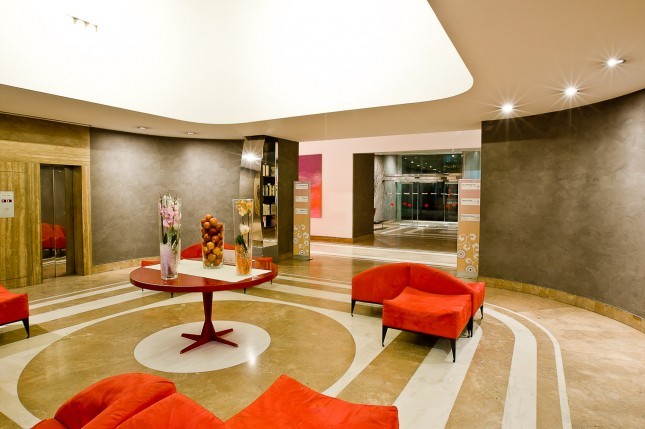 If you prefer to be more in the thick of things, then Ripa Roma hotel in the heart of Rome could be the place for you. Ripa Roma is located close to a number of local attractions including The American University of Rome, The Protestant Cemetery of Rome, Circus Maximus and Basilica of St John Lateran. You can also find an array of restaurants, bars, museums, galleries, churches, parks, shopping centres and historic buildings and monuments. Public transport is readily accessible with a choice of taxis, buses, trams and trains. The hotel restaurant serves a range of Mediterranean and Italian cuisine for breakfast, lunch and dinner. Whatever type of holiday you're looking for, you'll be sure to find the luxury you need in Italy.