Jaipur is known to be a fairly fast-moving destination, but if you want to experience the beautiful culture of India whilst also relaxing in luxury, then the Tree of Life Resort and Spa is the perfect choice.
The Tree of Life Resort and Spa is undoubtedly one of Jaipur's top boutique hotels, nestled among the undulating centuries-old Aravali Hills. Just a 30-minute drive from the bustling city of Jaipur, relax in one of 13 luxury villas set around seven serene acres of land. This truly is the perfect accommodation for a honeymoon that's filled with culture and history, while giving you the luxury and relaxation that you deserve at this special time in your life.
Previous guests have described the hotel as "a fantastic, tranquil retreat", "a luxurious and blissful getaway" and "a beautiful resort". If you're booking three nights or more at this stunning accommodation, then you will get upgraded to a Luxury Pool & Spa Villa free of charge, giving you the utmost luxury you can imagine. What's even better is that you can arrange a number of excursions through the hotel, making sure that you get to enjoy the most unique experiences that India has to offer.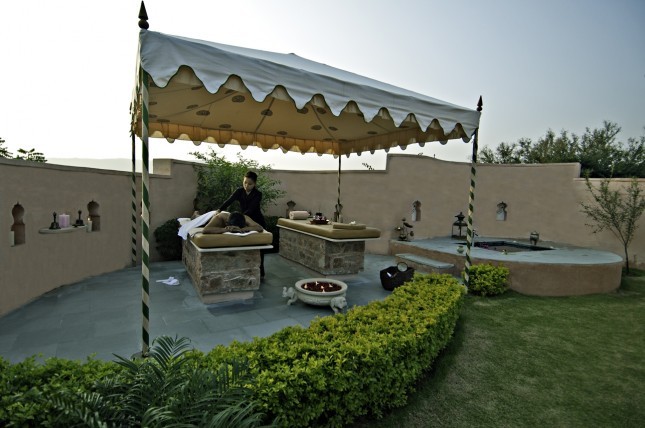 Take a trip to the Elephant Village, which is home to more than 100 of these magnificent creatures. Join in with the elephants as they play and get scrubbed by their mahouts, then you can even take a turn at painting, feeding and riding them.
If you're keen to take a trip into Jaipur, then you can be accompanied by your very own guide who can show you the beautiful monuments, palaces and bazaars the city has to offer, while sharing with you the rich history of the Pink City.
Make your honeymoon truly unique with a stay at the Tree of Life Resort and Spa, and celebrate your marriage the way you truly deserve.