In the New Year pamper your body and senses with a relaxing oil massage, body polishing and cleansing with natural minerals, purifying body packs along with other healing and holistic spa treatments and services in the lush green spaces of The Farm at San Benito.
Offering a selection of luxury treatments, this retreat is a haven for seekers of calmness and tranquillity. A team of well-trained therapists and treatment specialist ensure you fully unwind and regenerate. Plus, the design of the property helps you connect with nature and feel truly refreshed. The signature treatments include Purification Treatment, Stimulating Treatment, Detoxifying Treatment, the Four Hands Yin Yan Puri and the Alka Package Treatments.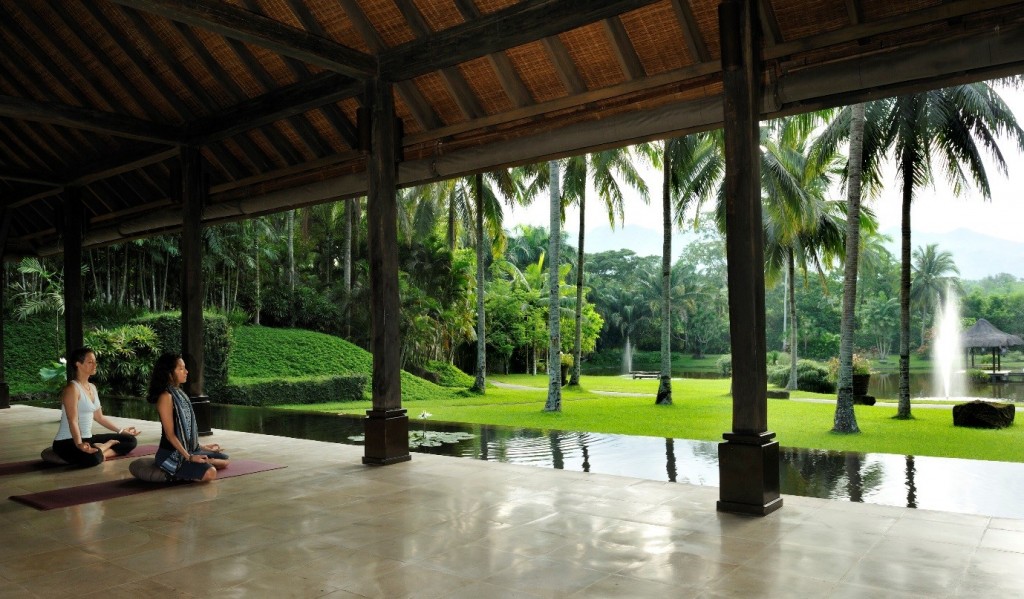 Here's how the special features of these signature spa treatments created at The Farm help you achieve ultimate rejuvenation:
1. The treatment applies special strokes to energetically balance the body.
2. It helps get rid of dead skin with skin kayud or scraping.
3. Using two Mother of pearl shells, the therapists engage the lymph system, remove dead skin cells and tighten the skin.
4. Special packs applied during the treatments stimulate circulation, elimination and targets the areas that require detoxification.
5. The Four Hands Yin Yan Puri is highly recommended to de-stress, as the combination of the salt scrub and the Yin Yang rhythmical movements have been demonstrated to absorb negative energy while balancing the mind and body. This treatment also improves metabolism and cell damage repair which are excellent for better aging.6
6. The Farm's new Alka-treatment Packages targets and energizes the cells in your body. Alkalinity helps oxidize poisonous substance like acidic contaminants. These treatments efficiently release blockages, increase cellular activity and disperse heavy metal toxins which are beneficial in boosting the body's immune system.
7. A warm bath follows after most of the treatments to help you feel more relaxed.
Along with the signature treatments you can also indulge in other spa treatments at The Farm. These include the Filipino body treatment, scrubs, body rejuvenation, wraps, massages, hair and nail sanctuary, facials and ozone therapy.
Exclusively with Luxury Hotels Group, book seven consecutive nights and we'll treat you to an eighth night with our compliments*
*Terms and conditions apply
To book, simply call +442035409972 or email us at bookings@luxuryhotelsgroup.com
Find out more here @ Luxury Hotel Group